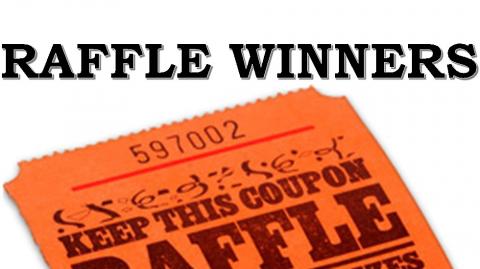 We are happy to announce that our annual Countdown to the Holidays Raffle has once again been a huge success. 
Thank you to all families, community members, staff, and ticket supporters.  We can't do this without the consistent support from all of you for this fundraising initiative that benefits all of our students. 
This evening, the final draws were made and the École Elsie Mironuck School Community Council is proud to present the following list of winners and their prizes. 
All prize winners have been contacted via phone call and have graciously accepted the news regarding their prizes.
Congratulations to...
 1st Prize: Samsung 65" 4K UHD TV & Blu-Ray Home Theatre System with Harry Potter Hogwarts Collection ($3959) - BRIAN DODMAN
2nd Prize: Play Station VR Worlds Bundle & PS4 1TB NHL Bundle ($1065) - ANDREA HOLTKAMP
3rd Prize: HP 21.5" All-in-One PC ($777) - KNUD MIKKELSON
4th Prize: Nintendo Switch w/ Mario Kart 8 Bundle ($532) - ADAM HDMER
5th Prize: Acer 11.6" 2-in-1 Touchscreen Laptop ($445) - NIOMI GEDDES
6th Prize: Xbox One S 1TB Madden 2017 & NHL 2018 Bundle ($421) - SHELLEY FARNDEN
7th Prize: Samsung Galaxy 9.6" Tablet ($276) - CHRISTINE ANDERSON
8th Prize: AfterShokz Trekz Titanium Wireless Conduction Headphones ($188) - CHRISTINE RYGH
9th Prize:  Sphero 2.0 Robotic Ball ($144) - JENNA HAMILTON
10th Prize: Sony Splashproof Bluetooth Speaker ($144) - QUINN NERENBERG