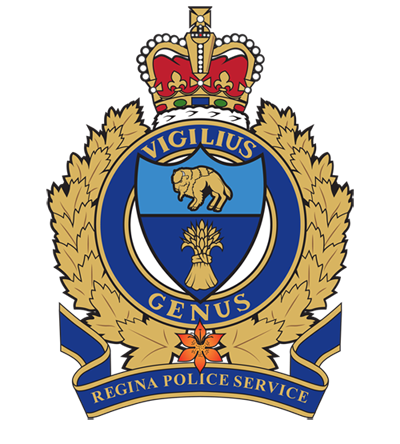 Memo from Cst. STRUBEY
Are you picking up or dropping off your child at École Elsie Mironuck Community School in your private vehicle?
This memo is for parents driving their children to and from École Elsie Mironuck Community School. I have observed that many drivers are disregarding the bus zone, the non-stop zone and the no parking zone on Wakefield Crescent. I also regularly receive complaints from home owners in the area that some drivers are parking in or blocking private driveways.
There are many signs on Wakefield Crescent indicating the times that the no parking is in effect by the school.  
Wakefield Crescent is a very narrow street and not designed for high volume traffic. École Elsie Mironuck Community School is the second largest elementary school in Regina. There are more students at Mironuck than at some high schools in our city!
The no parking zone before and after school is to keep your kids safe and allow the multiple school buses to arrive and leave in a timely manner.  Please be respectful of this no parking zone for our buses as well as ensuring that local driveways are not obstructed by vehicles to ensure safety of our students and community residents.
I also remind drivers that the school staff parking lot is not for public use.  A parking lot can be an extremely dangerous place for parents, students, and guests to even be walking through.  Please use designated sidewalks.
Please remember that your children do not need to be picked up or dropped off a few feet away from the school's front door. Make a plan with your child to meet you safely outside of the no parking zone (
RED ZONE

). Please refer to the map below to come up with a meeting point (in or outside the

BLUE ZONE

). If your child is too young to walk without supervision, get out of your vehicle, walk or meet your child closer to the school and walk back to your vehicle.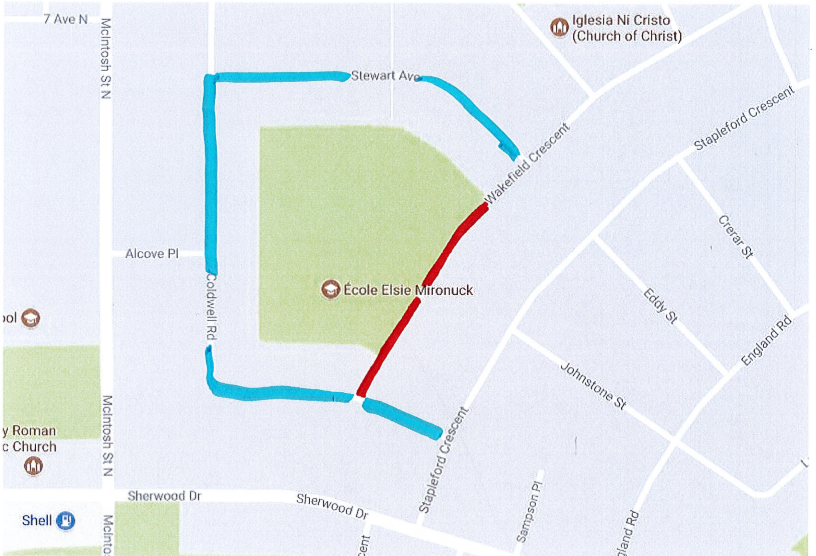 Here are some possible traffic offences and fines drivers are facing:
Stopped in a bus lane …………………………………………………………………$70

Stopped in a school zone during school days……………………….…………..….$70

Stopped in a school zone where prohibited……………………………….….……..$110

Stopped or parked on private property without consent…….…….…………........$70

Stopped within 2 meters from a driveway…………………………………………...$60

Backing around or too close to a corner at an intersection…………………..……$125
Thank you for your cooperation in keeping ALL of our children safe.
Cst. P. CHAGNON 670
Regina Police Service
Please watch this Video from Chief of Police Evan Bray for more information.