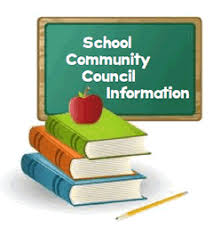 ​
The École Elsie Mironuck School Community Council  (ÉEMSCC) is a group of interested parents, school staff, students, and community members who work together with the school to support the students of the school. As a parent, guardian, staff member, or community member you are already a member of our SCC!!
This year we will meet monthly via ZOOM.  If you are interested in attending one of  our virtual meetings please email your request to mironuckscc@hotmail.com so that the Zoom invite can be sent to you.
Dates and times chosen for meetings the 2020-2021 school year are:
Wednesday, October 14, 2020 - AGM (Annual General Meeting) - 7:00 pm 
November 4th, 2020 - 6:00 pm
December 10th, 2020 - Raffle Draw - 7:00 pm
January 13, 2021 - 6:30 pm
February 10th, 2021 - 6:30 - CANCELLED
March 10th, 2021 - 6:30 pm
April 14th, 2021 - 6:30 pm - CANCELLED
May 19th, 2021 - 6:30 pm
Fall 2021 ADVANCE dates are:
Wednesday, September 8th, 2021 - 6:30 pm
Wednesday, October 20th, 2021 - Annual General Meeting (AGM) for 2021-22 - 6:30 pm
Wednesday, October 20th, 2021 - 7:00 pm - First new meeting for the 2021-22 School Year
_______________________________________________________
Our executive for the 2019-2020 school year is comprised of the following individuals:
Chair - Chandra Flatt
Vice Chair - Dean Seifert
Secretary - Pam Turner
Treasurer - Jamie Berquist
Member at Large - Jenn Glasser-Sawchyn
We are always on the lookout for other fantastic parents to help us out! 
Please consider attending our monthly meetings or helping us out by volunteering for one of our many activities.
Contact us: 
Our Role and Responsibility:
· Represent the interests of  École Elsie Mironuck Community School families.
· Encourage parent, guardian & community engagement and involvement in our school.
· Facilitate continuing co-operation, communication, and mutual understanding between parents, guardians & teachers.
· Promote volunteerism among parents, guardians, & community members.
· Identify ways to support our teachers to advance the learning programs at our school.
· Have fun with all involved!!
About Our Annual Electronics Raffle:
For the last several years, the ÉEMSCC has held an electronics raffle as the main fundraiser for the school. This has been a vital mainstay in our ability to support programs and make key purchases of different resources for our school!
Each raffle provides us with  approximately $10,000  of net profits which is directly  invested back into our school!  In addition, because it is a SLGA   sanctioned raffle, we earn another 25% of our net proceeds in grant money!!
A $2 ticket earns you a chance  of  winning over $7000 in prizes!  Our grand prize is usually a big screen TV with a surround sound system and movie player. 
Overall, approximately 10 prizes are  offered with each raffle (usually a  minimum of $100 value) and in the past have included: X-Box Consoles, PS Consoles, Wii, tablets, computers, netbooks/notebooks, headphones, wireless    speakers, iPod's, programmable remotes, cameras, video recorders, Kindle/E-readers, GPS, cordless phones, and stereos.
We look forward to running another  successful raffle this year!!  We are also extremely grateful for all the hard work by our teachers, students, parents, guardians, and to all those who purchase tickets!! 
Raffle Proceeds Have Supported:
· Leveled reading materials
· Chorale Risers
· Classroom Field Trips
· Classroom learning materials
· Technology (iPads / Smartboards)
· Science Equipment
· Musical  Instruments & Repairs
· Library Resources
· Practical & Applied Arts  Materials
· Portable White Board (Music)
· Digital Cameras
· Literacy Materials
· Magazine / Internet  Subscriptions
· Classroom consumables
· Sports Equipment & Jerseys
· Self-regulation furniture
· Playground Sports Equipment
Archived Meeting Minutes: