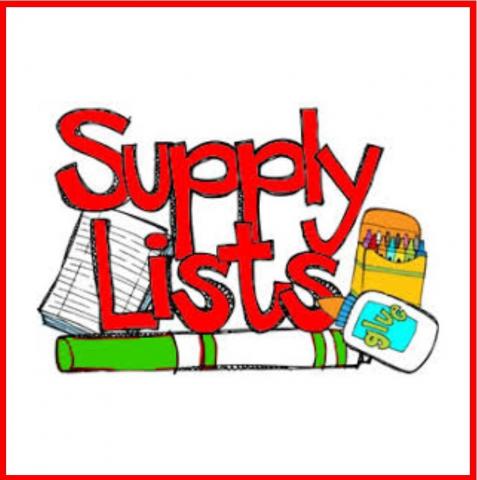 2019-2020 School Supply List
Please see below for a basic list of supplies for the 2019-2020 school year. A few additional supplies may be required in September by select teachers. This will be communicated to you via a letter by teachers making the request. Other fees for the school agenda, trips or activities will be requested as they are planned.
On the first day of school, we ask that you send your child with a backpack, supplies, indoor shoes that they can put on independently and that are appropriate for physical education (please avoid shoes that mark the floors), and a lunch if they are bussed and/or staying for lunch. Your child's last name or initials inside shoes, on backpack or on clothing tags can help to return misplaced items to their rightful owner.
Students in Grades 5 to 8 will require a change of clothing (T-shirt, shorts or sweat pants and socks) and deodorant for physical education.
Basic items:
-Pencil box or case
-2 highlighters
-10 pink erasers
-30 HB pencils (please avoid cheaper and foil wrapped pencils)
-box of 24 coloured pencil crayons
-box of 24 wax crayons
-box of Crayola broad tip washable markers
-10 broad tipped dry erase markers
-scissors
-bottle of white glue
-5 large or 15 small glue sticks (UHU or Elmers)
-1 ruler (30 cm)
Additional items for students in Grades 3 to 8:
-2 blue or black ball point pens
-1 red ball point pen
-3 Hilroy exercise books (8.5 x 11 inches, 80 pages, 3-hole punched)