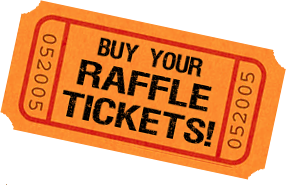 Once again, the School Community Council is putting on a raffle for our annual fundraiser. We have over $10,000 worth of prizes to give away and we need your support in selling these tickets!
The annual raffle allows us to raise thousands of dollars each year that are reinvested directly into our school for use by our students & staff!
100% of our profits have supported École Elsie Mironuck Staff and Students and in past years have supplied:
- Classroom materials – field trips - Practical & Applied Arts materials - literacy materials for classrooms & library - team uniforms - outdoor sports equipment - computer & electronic equipment - school clubs' needs – self-regulation equipment – magazine & internet subscriptions – posters – chorale risers – music white board - and many other useful items!
BUT, WE CAN'T DO IT WITHOUT YOU!
Our goal is to have each Mironuck student sell 1 book of tickets!  In each book, there are 10 tickets ($20/book). We are asking parents, children & staff to approach family and friends to sell their tickets.
Tickets are only $2.00 each for a chance at some amazing electronic prizes!
Countdown to the Holidays Raffle Prizes!
1st Prize: Sony 65" 4K UHD HDR LED TV with Android & Google home assistant built in.  Soundbar with wireless subwoofer with Bluetooth. 4K Player ($4469)
2nd Prize: PBose TV Soundbar, wireless sub, WIFI, Bluetooth & Alexa built in ($1334)
3rd Prize: 50" 4K HDR LED Smart TV ($1135)
4th Prize: Shelf Stereo system with CD, WIFI, and Bluetooth ($888)
5th Prize: Karaokee, guitar, or dual Mic inputs, Bluetooth ($916)
6th Prize: Wireless Speaker, WIFI, Internet Radio, Bluetooth,m Works with APP ($667)
7th Prize: World Class Noise Cancelling Bluetooth Headphones ($500)
8th Prize: 32" Smart LED TV ($343)
9th Prize:  Voice Assistant that can respond to a myriad of questions or demands ($200)
10th Prize: Sony Splashproof Bluetooth Speaker with an 8 hour battery ($188)
ALL TICKET BOOKLETS (sold, partly sold, or unsold) & ALL MONEY
MUST BE RETURNED TO THE SCHOOL BY:
DECEMBER 3, 2017!
DRAW DATE:  December 12th, 2017
Tickets can be purchased from any École Elsie Mironuck School family member or by contacting the school.
If you have any questions, comments, or concerns, please email the School Community Council at:
mironuckscc@hotmail.com , visit the ÉEMSCC Facebook page, or
call the school to leave a message for the SCC
(306-791-8486).